iCorp Technologies celebrates 10-year anniversary
27 February 2019, News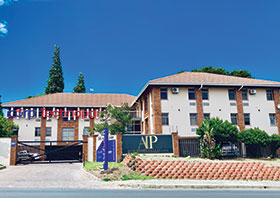 In July 2018, iCorp Technologies celebrated its 10-year anniversary. Since its inception, the company has migrated from being a broad-based supplier into a more rationalised and focused electronic component distributor. Today, iCorp has Level 1 BEE accreditation and offers the 'iCorp of Things' line card to provide customers with leading IoT (Internet of Things) technologies and reliable products from a predominantly Asian-based supply chain.
"The Internet of Things is creating a new quantifiable and measurable world," says Bradley Agallio, iCorp's CEO. "a world where people and businesses can manage their assets in a more informed way, taking both safety and health into consideration. The world is evolving at such a fast-moving pace, hence there is a huge demand for products such as machine to machine (M2M), wearables and smartphones. In recent years iCorp Technologies has strategically partnered with manufacturers to offer technologies inter alia, GSM, GPS, Wi-Fi, Bluetooth, Sigfox, LoRa and other innovative technologies.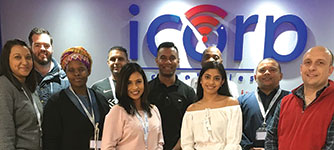 "Whilst offering bespoke solutions to meet customer requirements, our competitive edge is in the IoT space, offering cost-effective connectivity and seamless integrated solutions, together with short lead times of quality products supported by a dynamic sales and customer support team, says Agallio."